首页 >> Research >> Research Progress
Research Progress
The "Moon back Soft-Landing Laser Navigation Obstacle Avoidance Sensor" was awarded the "China International Industry Fair Award"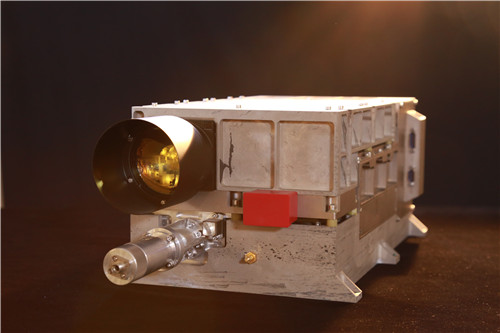 Laser ranging sensor
At 100 meters from the moon, the Change-4 probe will hover to find the landing area, but due to fuel problems, there are only three opportunities. The laser three-dimensional imaging sensor uses 16 laser beams to perform high-speed scanning of the landing zone with an imaging time of only 0.25 seconds. "It can be said that it is fast and accurate! It can be recognized at a height of 100 meters from the moon, whether it is a 0.2-meter lunar crater or a slope of 0.15 meters."
Laser three-dimensional imaging sensor
It is understood that the "moon back soft-landing laser navigation obstacle avoidance sensor" will continue to be applied on the Change-5 probe, and will improve the performance, can measure the speed of the detector relative to the moon. In the future, this technology can also be used to expand applications on the ground, such as for autonomous driving, to obtain a three-dimensional appearance.